Recreate a BD or Mini BD from recovered HD video (*.m2ts) files
This article explains how you can build a new BD or MiniBD (DVD with BD content) from High Definition (HD *.m2ts) video files that you recovered with IsoBuster. The *.m2ts HD video files can usually be found and recovered from HD Camera made DVD or BD video discs. For more information, see the AVCHD recording format.
To build and burn the BD or DVD we use two freeware tools, tsMuxeR and ImgBurn. Download tsMuxer here (look for links at the bottom of the linked page) and download ImgBurn here.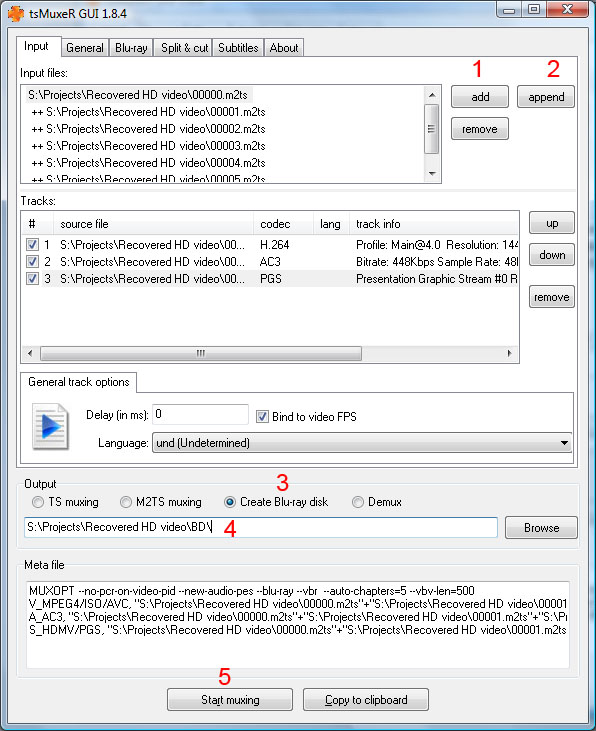 Start tsMuxer, leave the default settings and do the following:
Click the

"add"

button and located the first *.m2ts file.
Click the

"append"

button and locate the second file. Continue doing this for all other *.m2ts files.
Select "Create Blu-ray disc".
Specify where on your Hard Drive the complete generated BD content will be saved.
Start muxing. The BD content is now being prepared.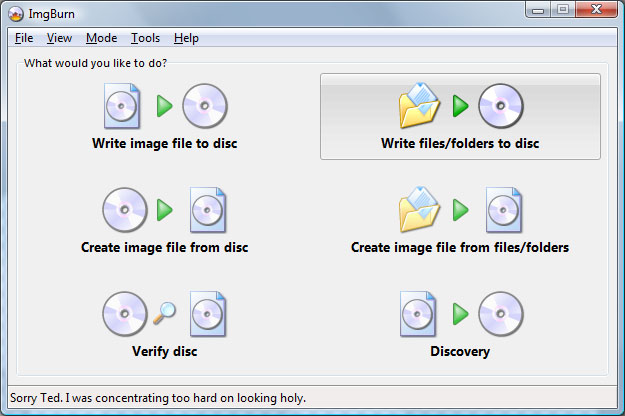 Start ImgBurn and select "Write files / folders to disc" in the top right hand side corner.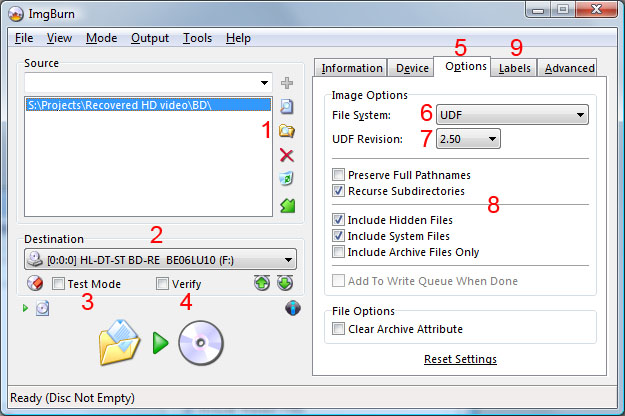 Click the folder icon and navigate to the folder where you had

tsMuxeR

put the BD content.
Make sure the writer you want to use is selected. PS. you can also make an image file.
Make sure

"Test Mode"

is unchecked once you want to burn for real.
Check or uncheck

"Verify"

depending on whether you want the program to verify after writing.
Select the

"Options"

tab.
Select

"UDF"

as File System.
The UDF revision must be

"2.5"

.

"Recursive Subdirectories"

must be checked,

"Include archive files only"

must be unchecked.
Select the

"Labels"

tab.

Type an appropriate name for your project (this is the disc's name).
Put a witeable DVD or BD in the drive and hit the burn button.
Sit back and relax.
At the end of the ride you should have a proper Video BD or DVD that can be played in most BD players.