Sector Viewer
[Nog niet alle pagina's zijn vertaald. Dit is een werk van lange adem. Indien een bepaalde pagina u zeer interreseert maar nog moet vertaald worden, gelieve dan de exacte link naar deze pagina naar ons op te sturen met het verzoek prioriteit te geven aan de vertaling ervan. Dank u.]
IsoBuster comes with a sector viewer.
This tool is more for engineering purposes.
If you're into CD / DVD / BD / HD DVD access and File-Systems stuff then this is a great tool to do analysis.
Several normal edit functions are available as well. Save, Print, ... .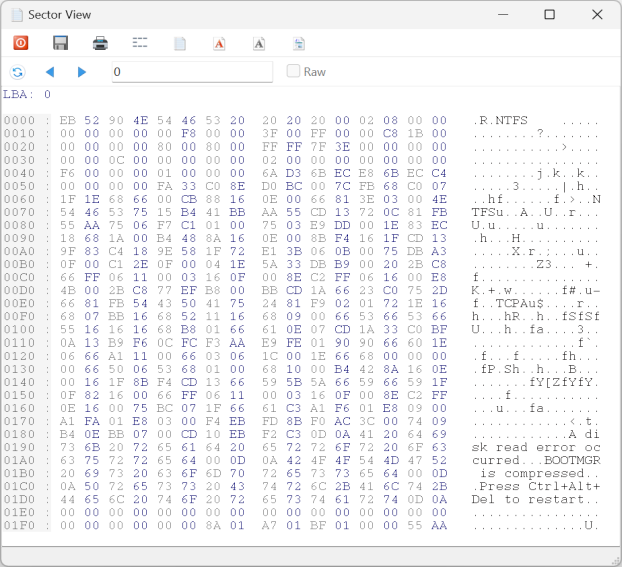 Relevant information online:
Using Sector View in search for missing files
.